News Details
2017.07.11
Mr. Sanyam Goel a India qualified Lawyer & Company Secretary is in our Tokyo office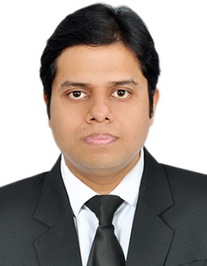 Mr. Sanyam Goel a India qualified Lawyer & Company Secretary is in our Tokyo office for period of July 10, 2017 to September 15, 2017. Mr. Sanyam Goel is Director of KNM Management Advisory Services Pvt. Ltd. (KNM), a consulting Group and our associate in India.

During this period Mr. Sanyam Goel and our company will meet various corporations in Japan to apprise them the market opportunities being offered by India and would explain the best possible method of entry strategy into India. It would be a great pleasure to entertain any query which you may have regarding Indian business during presence of Mr. Sanyam Goel in Japan.

To fix appointment please Contact through our website "Contact Us" or call +81-3-5469-5355 .

Look forward to hearing from you.