Our Office
Entrance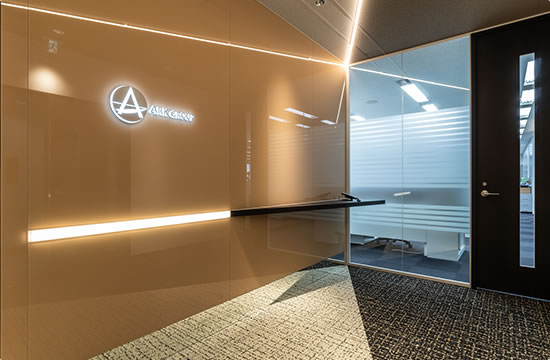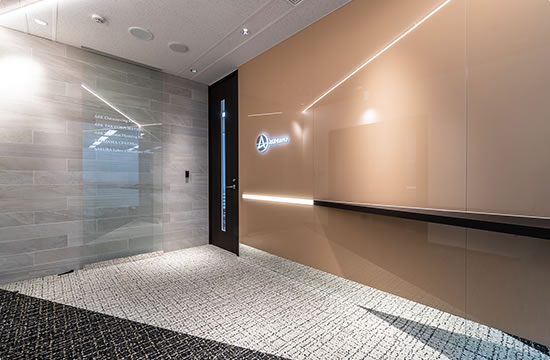 Workspace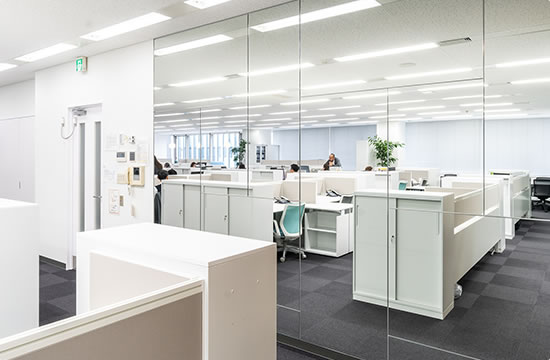 Individual space is separated by low partitions, which makes it easier to collaborate with team members and feel free to ask for advice from team managers.
There is a wide range of mirrored-walls toward the entrance door, where employees can check personal appearance before meeting clients or going out.
Meeting room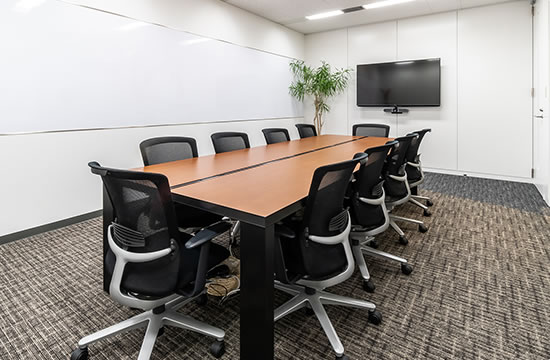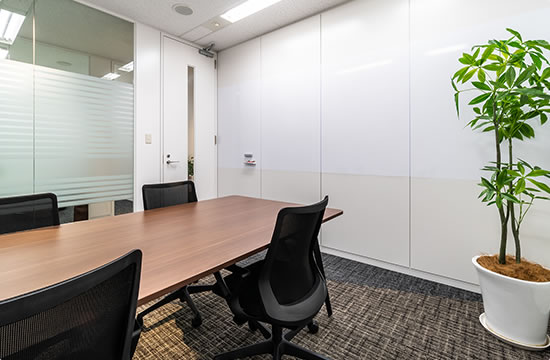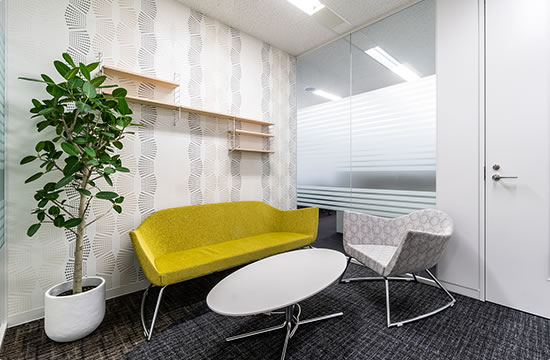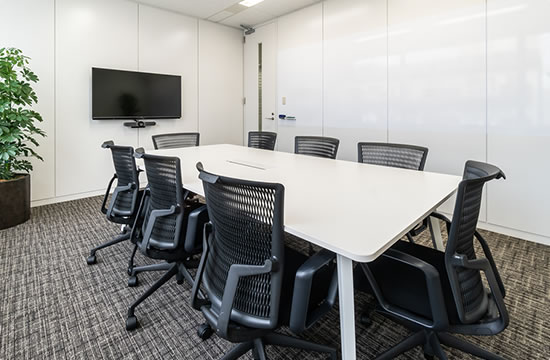 There are four different types of meeting rooms, each of which is flexibly designed for our business purposes such as internal small-talk or meetings with clients.
Video conference system on the wall is used for meetings with clients in Japan and overseas, as well as real-time communications with telecommuters almost every day.
Cafe area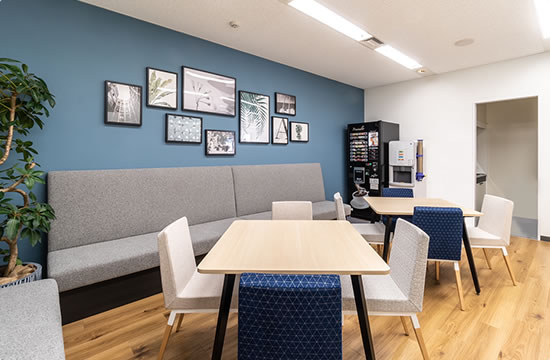 Cafe area is a place for employees to socialize over lunch, relaxing, and refreshing.
Free drinks are available at coffee/tea vending machines as part of our employee perks.
Cafe area can be used for a variety of functions including inner welcome/farewell parties, collaborations between the ARK divisions, as well as meetings with clients or telecommuters via video conference system.
Refreshing space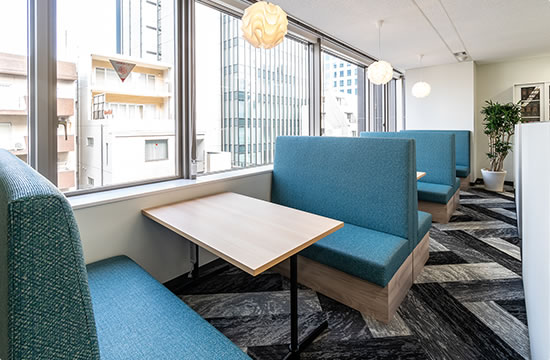 Refreshing space is not only used for refreshing or recharging but also used for teaming up with colleagues.
A flexible workspace is offered: employees are free to choose any place to work for the day or for the hour, depending on their workstyles or occasions.